Educational leaders, just like educators, can often feel overwhelmed with too many things to do. This can cause problems in the school because important tasks are not being completed. When the leader, for instance a principal, is overwhelmed, or tries to do too many things themselves, or tries to micromanage, the school can suffer.
I am a paramedic and EMS officer and have over 22 years of EMS experience. One of the things every firefighter, paramedic/EMT, and police officer in the United States has to take is a basic incident command course. The basic course is available on FEMA's Independent Study Program and is a free, online course. Public Safety leaders (officers and the like) then take more intensive training including running drills.
There is also an Incident Command course for Schools. IS-100.SCa Introduction to the Incident Command System for Schools is an excellent course that all school leaders should take in order to prepare themselves to handle emergencies in the school.
Incident Command training is also an excellent way to learn more about leading a group and delegating authority. Incident Command includes some great aspects that can be used by any leader in almost any situation. Common terminology, task lists, standard job descriptions and responsibilities, support materials, and much more are all part of incident command and should be used in other areas also. Another concept is span-of-control.
Span-of-control is a concept that says that a leader should only oversee 3 to 7 individuals, with 5 being optimal. This prevents the leader from being overwhelmed or being pulled in too many directions. It forces them to delegate authority to others. It is very important to maintain proper leadership, function, communication and efficiency.
Principals and other school leaders should follow the span-of-control concept and have only 3 to 7 people reporting to them, with 5 as the optimal amount. Assistant principals, counselors, and teachers would be used as the "Section" leaders and then would have other people under them (committees). This would allow meetings to be smaller and more effective and work to flow better. The principal meets with their team, who then go and meet with their teams, and so on.
With technology, it's easy to try to communicate and work with everyone all the time. But even with technology, people can only manage some much as one person.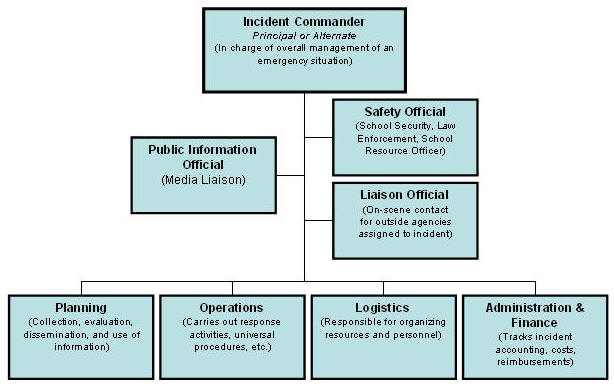 What do you think?