LibreOffice
is a free, open-source, powerful office suite software that is a great alternative to Microsoft Office. I use it on my home computer when I'm not using Google Drive. It is available for Windows, Mac and Linux and has six applications: Write (word processor), Calc (spreadsheet), Impress (presentation), Draw, Math and Base (database) and there are also extensions and templates available. Draw and Math are excellent for creating drawings and images as well as mathematical equations and Base is an excellent alternative to Access.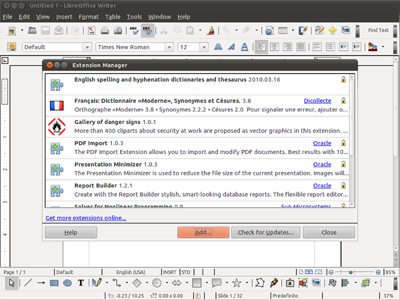 One of the great features is that it can open, and save as, files in a variety of formats including Microsoft Office (multiple versions), PDF, ODF, and more. I have mine automatically set to load and save as MS Office files so that they work at school without a problem.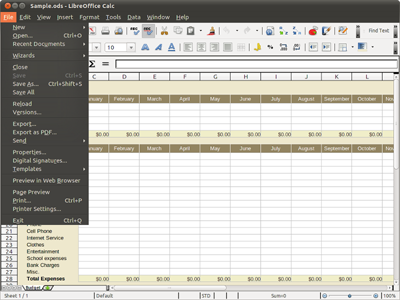 Support is excellent, with a
great support site
and user forums.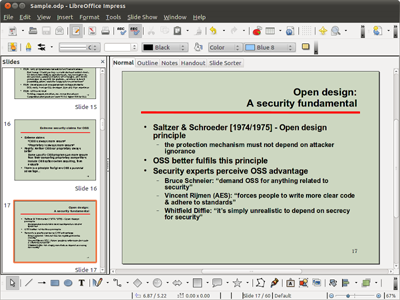 Upgrades to this version include a beautiful new user interface with new menus that are easier to use.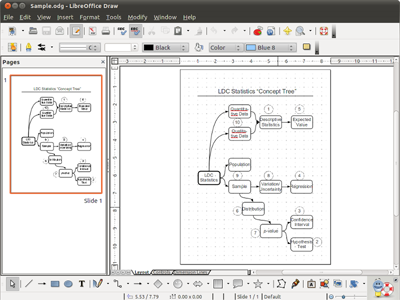 "LibreOffice 4.4 has got a lot of UX and design love, and in my opinion is the most beautiful ever," says Jan "Kendy" Holesovsky, a member of the Membership Committee and the leader of the design team. "We have completed the dialog conversion, redesigned menu bars, context menus, toolbars, status bars and rulers to make them much more useful. The Sifr monochrome icon theme is extended and now the default on OS X. We also developed a new Color Selector, improved the Sidebar to integrate more smoothly with menus, and reworked many user interface details to follow today's UX trends."
LibreOffice 4.4 offers several significant improvements in other areas, too:

Support of OpenGL transitions in Windows, and improved implementation based on the new OpenGL framework;

Digital signing of PDF files during the export process;

Installation of free fonts Carlito and Caladea to replace proprietary Microsoft C-Fonts Calibri and Cambria, to get rid of font related issues while opening OOXML files;

Addition of several new default templates, designed by volunteers;

Visual editing of Impress master pages, to remove unwanted elements, adding or hiding a level to the outline numbering, and toggling bullets on or off;

Better Track Changes – with new buttons in the Track Changes toolbar – and AutoCorrect features in Writer;

Improved import filters for Microsoft Visio, Microsoft Publisher and AbiWord files, and Microsoft Works spreadsheets;

New import filters for Adobe Pagemaker, MacDraw, MacDraw II and RagTime for Mac;

Greatly expanded support for media capabilities on each platform.
Instead of spending hundreds of dollars on office software, download
LibreOffice
for free.
http://www.libreoffice.org/
Related:
Free Alternatives to Microsoft Office
Free Alternatives to Microsoft Access
Why do schools still pay so much for software? Free alternatives to paid software and services.
Google for Educators resources (includes Google Docs)