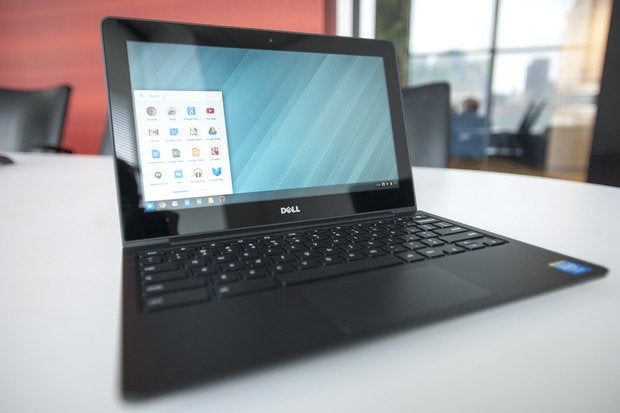 Chromebooks
are amazing devices that are
great for education
. While
they can do a lot
, there are the occasional times when a user will need access to a Windows only application. Sometimes there are features or legacy apps that users need.
There are a variety of ways to allow this on a Chromebook: setting up Chrome Remote Desktop on a Windows desktop PC, or using server based systems such as VM Ware, Citrix and Ericom AccessNow to provide access.
My district uses Ericom AccessNow to provide access to Windows applications on Chromebooks. This includes running a virtual session of Internet Explorer for a few legacy systems that only run on IE. Simply login to the portal from any browser, and click on the application you want, and it launches and runs.
Dell has now entered the arena
with the Dell Appliance for Wyse-vWorkspace product. It uses desktop virtualization to allow Chromebooks, and other devices, to access Windows desktop software. With this appliance, users can run Microsoft Windows Applications or a full Windows desktop through the Chromebooks browser. It can deliver Windows apps up to 350 devices and pricing is said to start at $180 per user for the hardware and license.
These solutions all cost money (except for Chrome Remote Desktop) but can save money in the long run by eliminating expensive Windows workstations (initial cost, support and upgrades, software deployment) with Chromebooks and Chromeboxes.
Related:
BYOD and Web Based Apps, Hosted Apps
What can you do on a Chromebook? Pretty much everything.
-