Edchat Interactive
is a new type of free, online PD brought to you by some of the same folks who created #echat twitter discussions, including
Tom Whitby
and
Steven Anderson
, who are both friends of mine and in my
Personal Learning Network
and great educators.
This new form of PD is relevant and timely for educators, and made to create a discussion that is engaging and helps you learn new skills and information. The online format allows for interaction, reflection and social learning.
Here are some of the free sessions coming up next week:
Seeing a Different Reality, Feb 24. 8:00 PM Eastern
Discuss the use of Augmented Reality in class. Katie Ann Wilson founded the Augmented Reality for Educators group as well as the Global Digital Scrapbook project. She has reached over 100,000 educators with her blog,
The Diary of the Techie Chick
.
Learn how to take an original student or teacher piece of work and turn it into a mind blowing interactive augmented reality project in just a few clicks. Register and/or learn
More...
Customized, Personalized Learning: Is it Inevitable? Feb 26, 8:00 PM Eastern

Join Milliken Award (2007) winner Sherry Crofut in a rousing discussion on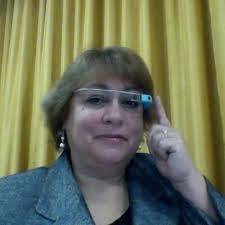 personalizing student learning in the era of test score madness, tight budgets, and education technology transformation.
Some of the question we will be discussing:
What does personalized learning mean?
What are the benefits; and what are the risks and disadvantages?
Does personalized learning mean more work for teachers?
What are some quick techniques teachers are using to hone their practices?
--